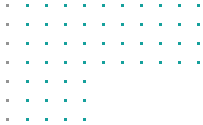 The quickest way to ensure proper adherence to your support request is to complete our website support request form. Please review our support request best practices to ensure a speedy response.
You must be on a Tipsy Support Website Care Plan to request website support. Support requests made from individuals not on care plans will not be addressed.
Best Practices When Requesting Support
We're more than happy to help you make changes to your website anytime. But can we be real with you? This relationship really only makes sense if we're able to work well together.
That means while we take responsibility for keeping your website secure, backed up, and well-maintained, you take responsibility for getting us the information we need to complete your WordPress tasks effectively. 
Our goal is to be the very best technical support partner for any individual, business, or organization with a WordPress website. You can help us do that by following our best practices.